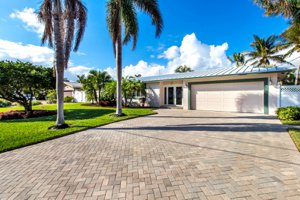 Here is another review from a happy customer. I sold there waterfront home in Pompano Beach in less than two weeks.
Originally when we decided on placing our home on the market we researched and chose another agent. First thing this person did, although nicely, was tell to us our taste was in the crapper. She was somewhat an expert on staging, or claimed to be. We licked our wounds and actually began complying with her suggestions. Finally I realized this agent wasn't in the selling business but a frustrated redecorater. We sought out another agent. Our "lucky DAY", we found Tom Day. The minute he walked in our home he said, your home looks fine the way it is, it's ready to market. We easily came to agreement, shook hands, sign goes up, photographer did his magic, appointments for showings started rolling in, so many, so quick, it was annoying. It didn't last long though, two offers in just tens days on the market, a deal less than two weeks, all without repainting the outside house trim, or repainting our brass bed white (because it was so yesterday). Tom is a honest laid back agent who'll tell how it is, not what you want to hear. You need a straight shooter buying or selling, Tom is your man. Whether you are buying or selling we highly recommend Tom Day. If you're seeking satisfactory results then give Tom a call. Happy customers, Jerry and Sistie S.
If you own a home in the greater Fort Lauderdale area, I can get the same results for you. Please call me at 954-895-2431 or send me a message today.
____________________________________________________________
You can reach me 954-895-2431
If You Like This Post, Please Share. Thanks!