If you are in the market to buy a home, there is no doubt you will get some bad advice from the peanut gallery. Unless your friends are experts in real estate, you would be best off to take their advice with a grain of salt. Every real estate transaction is different. Markets change constantly. What your friend or family member experienced 1, 5 or 10 years ago may not have much relevance today.
Here are some examples of bad home buying advice to avoid.
"Wait for prices to come down, we are in a bubble again"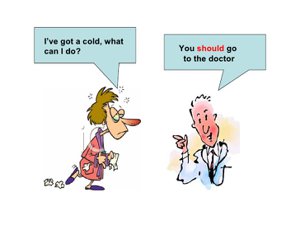 Sorry but no. While no one can accurately predict where values will be in the next fews years, I will give you two reasons why I believe they will continue to trend upwards. Reason 1 - Rental rates are one of the best leading indicators for home values. Right now rental rates are almost out of control. Palm Beach and Broward county are seeing rental rates rise at about an 8% pace. Home values are and will follow this trend. Reason 2 - People are flocking to Florida again. Florida is second only to Texas in net domestic migration. This is a simple case of supply not being able to keep up with demand. These people moving to Florida will need a place to live.
Last year the median price of a home in South Florida rose 6%. If you were in the market for a $300,000 home it is now about $20,000 more expensive than it was a year ago.
"It's best to sleep on it before making an offer"
Actually it's more like snooze and you lose. If you see a home you like and the price also seems attractive, there is a very good choice you won't be alone. To be a successful home buyer you need to be decisive and ready to make offers on the spot. Don't worry. You are allowed to change your mind. With the standard Florida FAR/BAR As-Is purchase and sale agreement, you as a buyer, can cancel at anytime, for any reason during the inspection period. The time frame is set by the buyer. Traditionally, its set at one to two weeks. If you ask for more than that the seller may balk at that. If you are buying a condo in Florida, you have an absolute 3 day right of rescission. Buyers of condos are allow three days to review the rules & regulations and the financial statements of the association. You can cancel the contract for any reason during that 3 day period, whether you have an as-is agreement or not.
"No one pays full price"
I have seen many, many cases where this is just not true. Savvy sellers know that one way to create a multiple offer situation that drives up the price, is to set the asking price at or slightly below market value. Do you know what a Hot listing is? It's a property that is priced to sell. Will you recognize one when you see it? Your agent should. Rely on their advice. Most buyers don't believe it until they get outbid a couple of times. Meanwhile they have wasted a of of time and emotional energy.
"Play hardball, hit em with a lowball offer"
If you watch any of the reality shows where are negotiation is involved, whether its for cars, junk, or real estate, you would think every negotiation starts with an offer of half price. I hate to break it to you, but they are all scripted and more than a bit ridiculous sometimes. In reality a low ball offer will usually end the negotiation rather quickly. Sometimes they are deserved because a home is overpriced to begin with. When a property is priced reasonable the offer should be based in reality if you actually want to get a deal done.
"But Zillow says..."
I had to get my dig into Zillow in this article. I spend an inordinate amount of time refuting information both buyers and sellers find on their site. Whether it is out dated listings or their ridiculous "Zestimates" of a home's value, the data being provided by Zillow is very unreliable. The data your agent can provide you from the MLS is far more reliable, than the junk they are pushing. Did you know they make most of their money selling buyer and seller contact information to agents? The same goes for Trulia, now owned by Zillow.
Just be careful where you get your advice. Consider the source. Buying one or two homes does not make someone an expert in real estate. I have have sold hundreds of homes and I have learned something new from almost every successful sale. I have also had some failures along the way. And of course, I've learned from those too. Instead of listening to friends advice, hire an agent that has been working in your desired area for a while. Instead of asking for advice from your friends, I suggest you ask them if they know of a good agent they can refer you too.
Related:
A Guide To Purchasing A South Florida Condo
Where Are The Deals? Look For Vacant Properties
_________________________________________________________________
You can reach me 954-895-2431
If You Like This Post, Please Share. Thanks!